Mag One (Motorola) BPR 40 / MagOne BPR40 Two-Way Radios / Analog / 150 174 MHz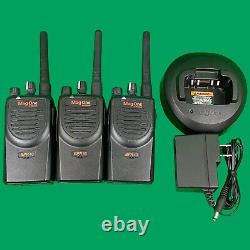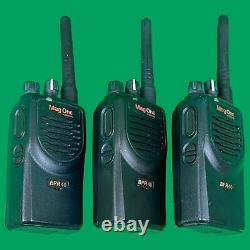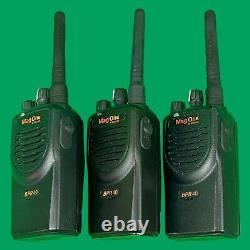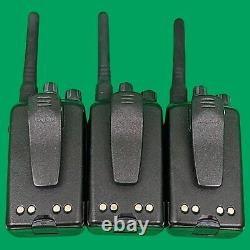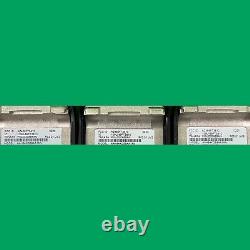 The BPRT40 portable two-way radio delivers reliable, intuitive communication through 8 channels and 2 programmable buttons. The high-/low-power option saves battery charge. Features such as nuisance channel delete and repeater talkaround make the radio a versatile, high-performance device.
The BPR40 is part of the Mag OneT by Motorola radio portfolio. This affordable solution gives remarkable quality and value that is perfect for your business, and comes with a complete assortment of accessories to customize your radio. (3) Mag One - BPR 40 VHF Transceivers. (1) Single Bay Rapid Charger. (3) Accessory Port Dust Covers.
Batteries - Hold Charge (not warrantied). 150 MHz - 174 MHz Frequency Range. 1W and 5W transmit modes. Model Number: BPR 40 - AAH84RCS8AA1AN. Not all models have optional features noted below. Only 4.21 inches high, and over. 14% lighter with a Li-ion battery. 9.5 oz with Li-ion battery. 11.08 oz with NiMH battery. Undesired weak signals and helps. Indicates radio status and battery. Easy to find and use without looking. Frequently scans higher priority channels.
Allows you to changes channels easily. Large size lets you adjust the.
Easy access to favorite features. Up to four settings from these 12 features. 810 C, 810 D, 810 E, 810 F.
Important Information / Please Read. This listing is for multiple items of the same model and specifications. The device you receive will be the same model and will be in comparable condition to the listing photos/description. Due to recent part harvesting scams, anti-tamper measures have been taken to secure our products against part harvesting. If your radio or accessory has a blue seal over a screw or a hologram sticker over a seam or joint, do not remove it until after your 30-day.
Removing the blue screw seal or hologram sticker before your.