Motorola XTN XU1100 Two Way Radio Radios 200,000 sq. Ft. 15 floors 5miles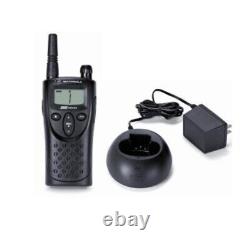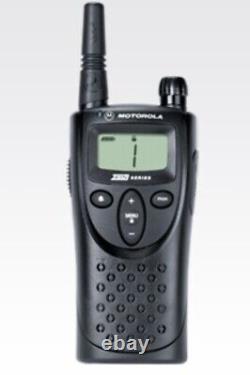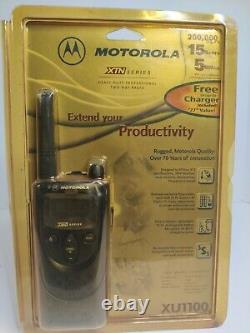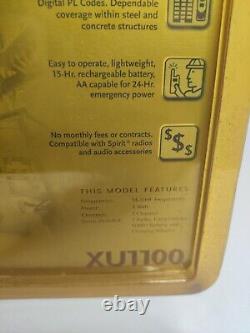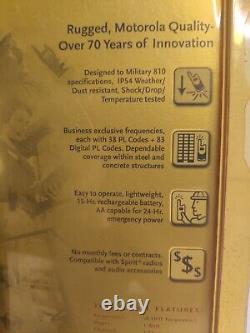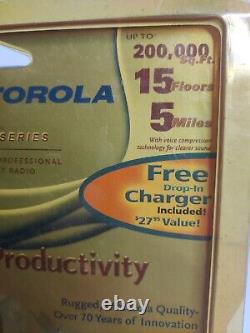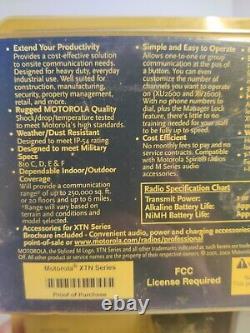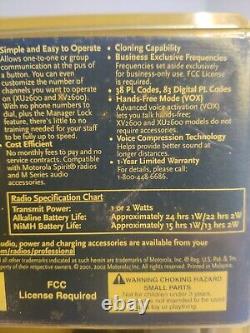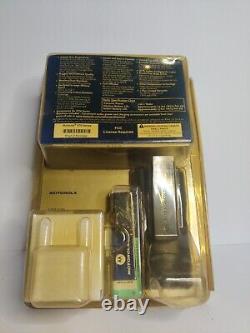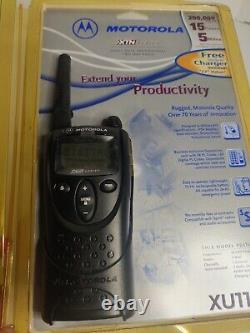 In new and unused condition. Motorola XTN XU1100 Two Way Radio Radios. Motorola's XTN SeriesT On-Site Two-Way Business Radios meet the real demands of today's job sites. You'll get your job done better with the Motorola XU1100, with instant and easy communication that allows you to respond more quickly to daily workplace issues, to track your projects more efficiently, and to keep up with your workforce, all at the touch of a button.
XTN Series UHF models work best inside steel and concrete structures. 810 C, 810 D, 810 E, 810 F. Dimensions H x W x D (with standard battery). 8.0 x 2.6 x 1.5 in. (203.2 x 66.0 x 38.1 mm) H x W x D.
15 hours (NiMH), 24 hours (AA). Up to 200,000 square feet (15 floors).