Motorola XTS5000 UHF 450-512 MHz P25 Digital Two Way Radio DES GPS H18SDH9PW7AN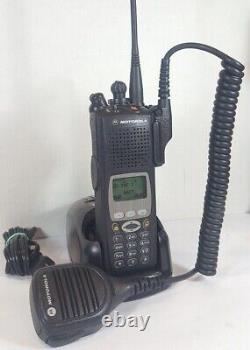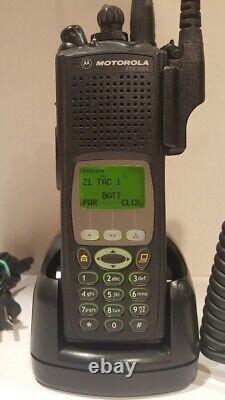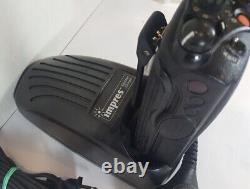 MOTOROLA XTS5000 III UHF Smartzone P25 Digital Trunking Radio with UCM H18SDH9PW7AN. Used, works great, see pictures. This unit has the latest firmware. Includes radio, battery, mic, impres charger, belt clip and antenna. Designed for police, fire, ems, government and military personnel.
We don't offer programming, we can provide a link to CPS r20 if needed. There are no system keys or passwords installed. Trunking standards supported: clear or digital encrypted APCO P16 and APCO P25.
SmartZone, SmartZone Omnilink, SmartNet, Conventional System Configurations and ASTRO 25 Trunked Operation. Narrow and wide bandwidth digital receiver (12.5 kHz / 25 kHz).
Embedded digital signaling (ASTRO & ASTRO 25). Channel Spacing: 12.5 / 25 kHz.
Maximum Frequency Separation: Full Bandsplit. Rated RF Output Power: 5 W. Trunked One Touch Status Message.
ASTRO 25 9600 Baud Trunking.