10x 1800mAh Two Way Radio Battery for Motorola HNN9008 HT750 HT1250 GP338 MTX850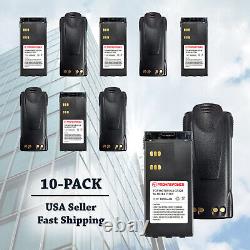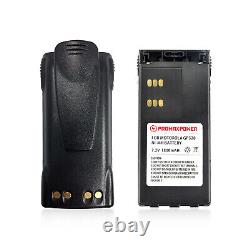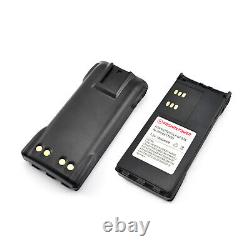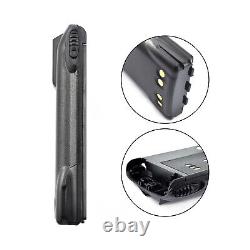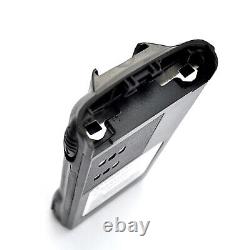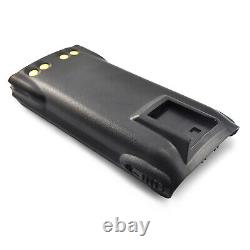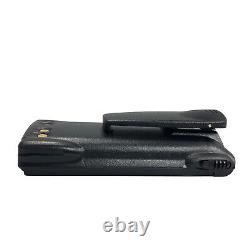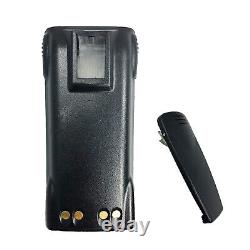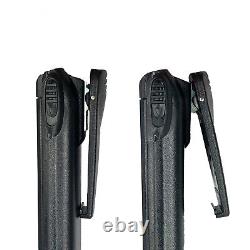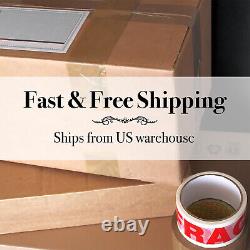 Free matching Belt Clip included with each battery! Long-lasting 1800mAh cells handle all daily tasks. Strong and durable shell case. True to specifications quality battery cells. Safe charge/discharge, daily usage with chipboard.
Firm, conductive circuit plates for conductivity. ProMaxPower provides premium quality two way radio batteries that are true to specifications. Every single battery has a welded in chipboard that features shortage detection, low voltage output protection, and prevents overcharging. They are constructed with a rigid structure inside out to ensure no moving parts and that it can withstand everyday usage.
All batteries are professionally designed with high quality components and match OEM batteries. Our batteries can be charged with many generic chargers as long as the circuit plates match the charger's connecting pins. HT1250LS Plus, HT1500, HT1550, HT1550XLS. MTX850, MTX850LS, MTX900, MTX950, MTX960, MTX8250, MTX8250LS, MTX9250. GP140, GP240, GP280, GP320, GP328, GP338, GP340, GP360, GP380, GP540, GP580, GP640, GP680.
HNN9008, HNN9008A, HNN9008AR, HNN9008H, HNN9009, HNN9012. If you are in dire need of the item, please note that you must re-order the item. Please verify that you have entered the correct address before confirming your order.
If you have any feedback for us to improve we would love to hear it with an open-mind! Use of The company names does not imply any affiliation with or endorsement by them. Your comments and feedback are extremely important and they help with our business success. If for some reason you are dissatisfied, please do not leave a negative or neutral feedback. We truly work hard to make sure EVERY CUSTOMER is 100% SATISFIED.