(8) Vertex Standard (Motorola) VX-351 Two-Way Radio / Analog / 450-512 MHz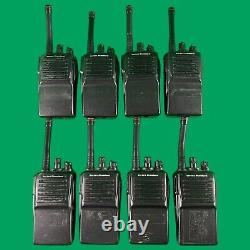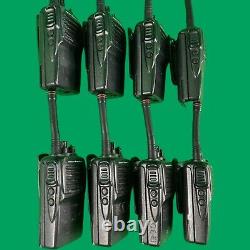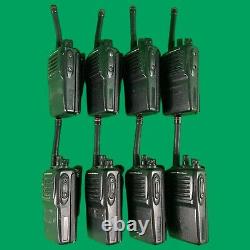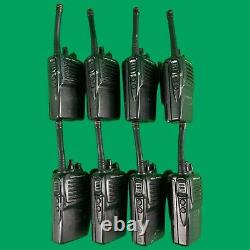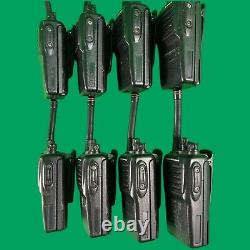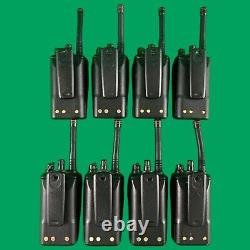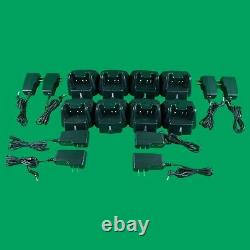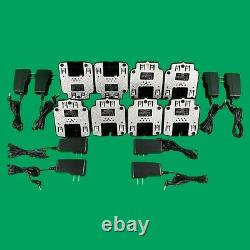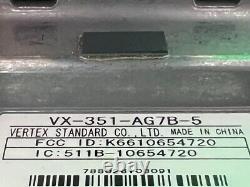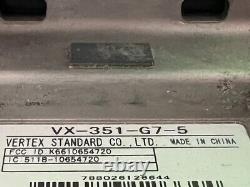 An all-purpose radio with a wide range of built-in capabilities. The compact Vertex Standard VX-350 Series gives you a wide range of operating capabilities and options without paying extra. Extended performance with Li-Ion power. Includes built-in emergency notification that will switch to a designated channel, send an emergency unit ID and transmit with a live microphone, an added benefit when working alone. Easily integrate with existing MDC system.
Add the optional VME-100 board to make the VX-350 radio compatible for use with the rest of your MDC-1200 fleet. (8) Vertex Standard - VX-351 UHF Transceivers. (8) Single Bay Rapid Chargers.
Batteries - Holds Charge (not warrantied). 450 MHz - 512 MHz Frequency Range. 16 Channels / 1 Group. 1W and 5W transmit modes. Model Number: VX-351-G7-5 & VX-351-AG7B-5.
Not all models have optional features noted below. CTCSS / DCS Encode and Decode. Important Information - Please Read. The device(s) you receive will be the same as the listing photos/description. The appearance of the charger may vary from the charger shown in the listing depending on availability.
Some radio cases may have subtle etching and/or. Due to recent part harvesting scams, anti-tamper measures have been taken to secure our products against part harvesting. If your radio or accessory has a blue seal over a screw or a hologram sticker over a seam or joint, do not remove it until after your 30-day. Removing the blue screw seal or hologram sticker before your.