Motorola CLS1110 Two-Way Business Radio NEW Open Box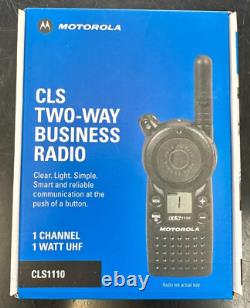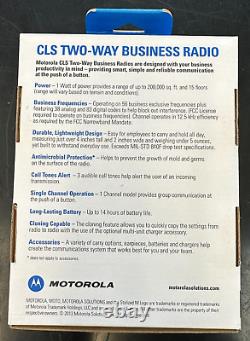 This item is Brand New, Factory Sealed! Transit times will vary primarily on your distance from the Chicago Metro Region. We are committed to providing you with excellent customer service. If an issue arrises with your order please message us immediately.
We do our best to package all items as needed however once the item leaves our hands we have essentially no control over the items treatment. We do our best to keep an open line of communication with all of our customers and once again if an issue arrises please reach out to us. We will do our best to reply to all pertinent inquires during those hours and make an effort to respond if possible even outside those hours. We appreciate you business and hope your experience is a positive one.