Motorola CLS1110 Two-Way Radio Black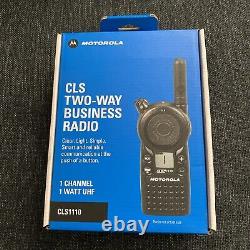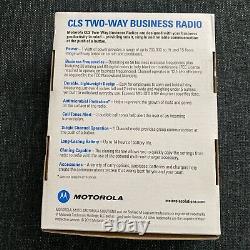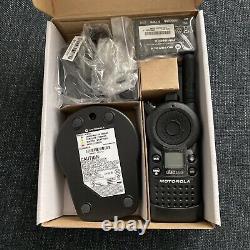 The Motorola CLS1110 Two-Way Radio is a high-quality communication device that is perfect for anyone in need of a reliable means of communication. With its sleek and stylish black design, this radio is perfect for those who value both functionality and aesthetics. It boasts a range of features that make it ideal for use in a variety of settings, including an LCD display and battery indicator.
This radio is ideal for use in a variety of different environments, from construction sites to outdoor events. Its UHF band and FRS/GMRS (License Required) (Dual-Service) capabilities make it a versatile tool that can be used to communicate with others over long distances. Whether you're looking for a way to keep in touch with coworkers on a job site or to stay connected with friends and family while camping or hiking, this two-way radio is the perfect choice.