MOTOROLA HT1205-LS UHF TWO WAY RADIO With PMMN4021A AAH25RDH9DP5AN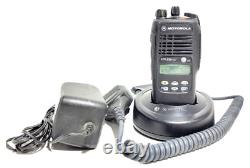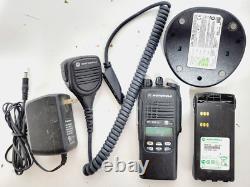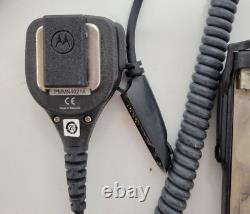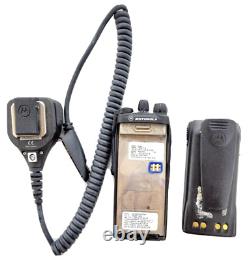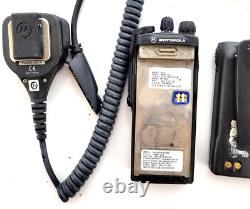 Please see all photos for item condition. No antenna included, the rubber pieces on the microphone are broken off. You will receive exactly what is pictured only. MOTOROLA HT1205-LS UHF TWO WAY RADIO W/ PMMN4021A AAH25RDH9DP5AN.
We offer consumer electronics at bargain prices. We have over 7K items in stock. As we always strive to fix any issues our buyers may have. MOTOROLA HT750 MODEL: AAH25RDC9AA3AN UHF PORTABLE RADIO W/ HMN9053E MICROPHONE.
Motorola XPR6350 UHF AAH55QDC9LA1AN Two Way Radio w/ Charger PMMN4050A Microphon. Vertex Standard EVX-531 Two Way Radio Model: EVX-531-G7-5 READ DESCRIPTION. LOT OF 2 - MOTOROLA PMMN4024A REMOTE SPEAKER MICROPHONE XPR 6000 Series, Motorol. X3 - Motorola XPR6550 Digital Radio Model AAH55QDH9LC1AN AAH55QDH9LA1AN AS IS.
MOTOROLA XPR 7550 UHF AAH56RDN9KA1AN DIGITAL TWO WAY RADIO. MOTOROLA XPR 2500 TWO WAY RADIO AAM02QNH9JA1AN SAMLEX POWER SEC-1212.
MOTOROLA HT1250 AAH25RDF9AA5AN UHF RADIO YELLOW AS IS. Motorola CDM1250 Model: AAM25RKD9AA2AN Mobile Radio UHF 40W 403-470MHZ. MOTOROLA XPR 4550 MODEL: AAM27QPH9LA1AN UHF MOBILE RADIO. Motorola SLR5700 R10QCGANQ1AN Radio Repeater MotoTRBO SLR 5700 - UHF1. Motorola CDM1250 Model: AAM25SHD9AA2AN Mobile Radio FCC ID: AZ492FT4829.