Motorola RMM2050 On-Site Two-Way Business Radio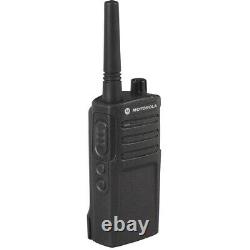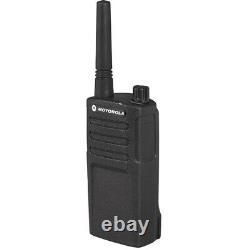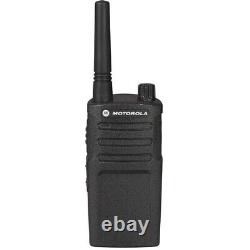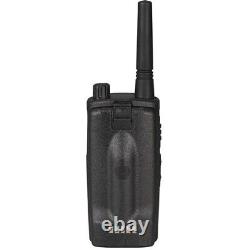 Camera, Drone & Photo Accessories. Motorola RMM2050 On-Site Two-Way Business Radio. The Motorola RMM2050 Series MURS (Multi-Use Radio Service) radios provide your business with a competitive communications edge, enhancing employee efficiency and overall profitability.
These radios use MURS frequencies which are exclusive to the United States and do not require FCC licensing. And by using MURS frequencies, you can standardize the radio frequency used across all of your business locations, helping to streamline the procurement and implementation of two-way communication for your business. 2000 mW audio output, speaker magnetic field reduction, wind-noise reduction and improved RF specifications deliver superior audio quality that is 30% louder than Motorola XTN and AX radios. Meets Military 810 C, D, E and F and IP54/55 standards for shock, rain, humidity, salt fog, vibration, sand/dust, temperature shock, and high and low temperature extremes. Allows users to perform programming functions and provides access to features such as Reverse Burst to eliminate unwanted noise, Radio Reporting to manage cloning and radio profiles, Manager Lock, PL/DPL Defeat and two additional Time-Out Timers. Tri-Color LED Interface: Convenient interface allows users to identify different radio features and radio status. 2 Watt MURS-Coverage of up to 220,000 sq. Operates exclusively on MURS (Multi-Use Radio Service) frequencies.
The custom RDM Series Li-ion battery packs are designed and manufactured to ensure durability. Radios come with a standard Li-ion battery. Lets users quickly copy settings with the radio-to-radio Cloning Cable or Multi-Unit Charger.
Enables convenient hands-free operation when used with optional audio accessories. Business Exclusive Frequencies - Operates on 5 MURS FCC license free frequencies and features 219 PL/DPL codes, including 6 customizable codes to help ensure a clear signal. Powerful 1500 mW speaker ensures clear communication without distracting feedback in noisy conditions. Power and Coverage 2 Watt MURS radio provides coverage up to 220,000 Sq.
Antimicrobial Coating - Helps prevent the growth of mold and germs on the surface of the radio. Channel Announcement with Voice Alias - Leave radio on belt and know exactly what channel you are communicating on.
Customize list of channels by selecting from 16 pre-recorded work functions, such as security, customer service, cashier, etc. Rugged design meets military specifications for sealing against dust, wind, shock, vibration and other adverse conditions. Radios also undergo Motorola's exclusive Accelerated Life Testing (ALT) that simulates up to 5 years of field use. Advanced Voice Activation (VOX) - Enables hands-free operation with or without use of optional accessories. Most manufactures do not include a paper manual.
A pdf manual will be provided upon request. Prices change frequently and we do not offer price protection. We reserve the right to cancel any order that does not meet our verification process.
Our packages are insured and may require a signature. Sign up today to receive special insider notifications of deals, promotions, and new items!