Motorola Solutions T380 Two-Way Radio Walkie Talkie 25mile range + charging dock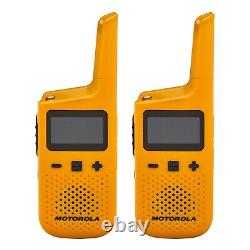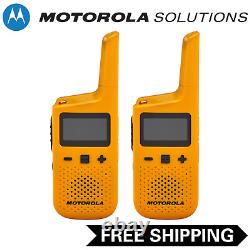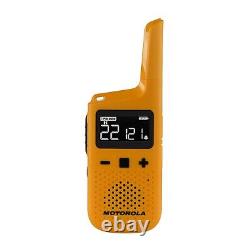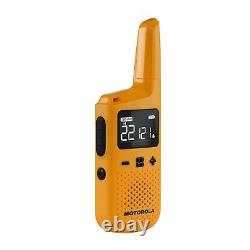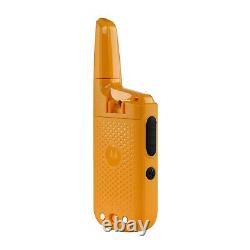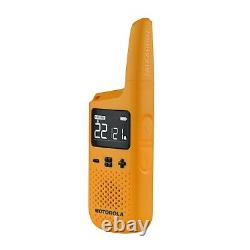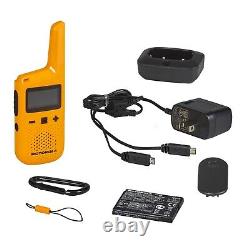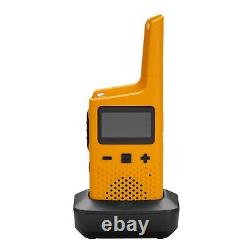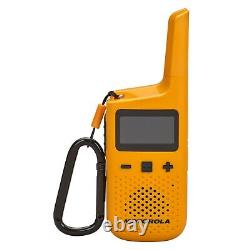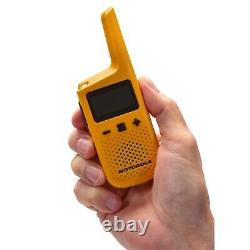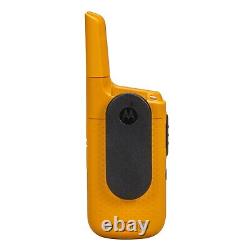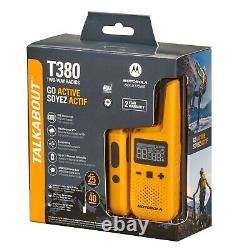 Compact and lightweight with a range of up to 25-miles, the T380 Series gives you the freedom to stay connected no matter where the adventure takes you. Stay alert by tuning into one of 7 NOAA weather channels so you can always stay prepared. Enjoy hours of uninterrupted outdoor activity with up to 18 hours of Li-Ion battery-life. Unbox the T380 and go, with its easy pairing and license-free features.
How far can I expect my radios to communicate? The communication range quoted is calculated under optimum conditions, with an unobstructed line of sight. Actual range will vary depending on terrain and conditions, and is often less than maximum possible. Your actual range will be limited to terrain, weather conditions, and obstructions.
Up to 18 hours of battery life.