Motorola XPR6350 UHF AAH55QDC9LA1AN Two Way Radio with Charger Base Battery UNTEST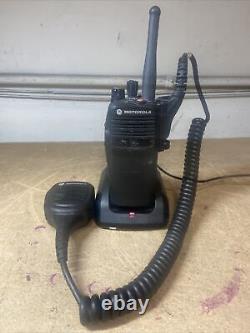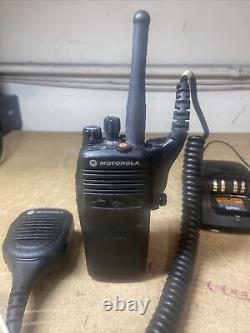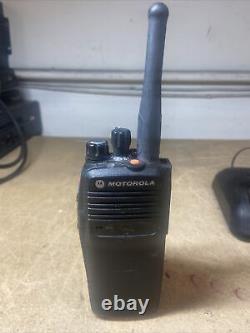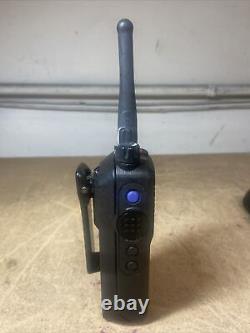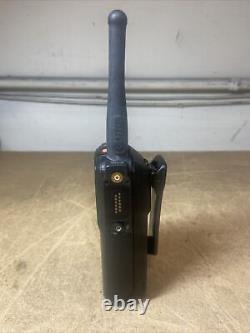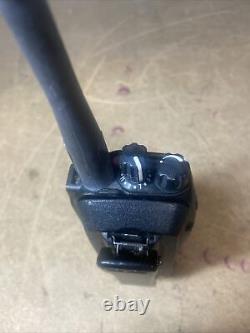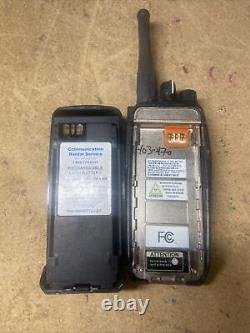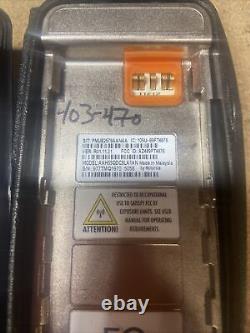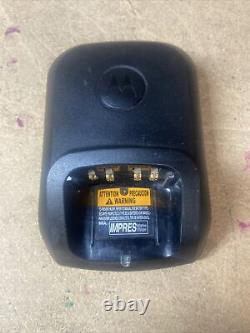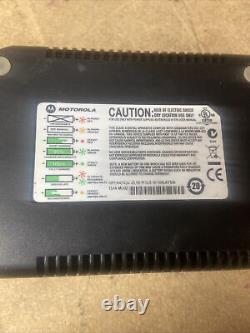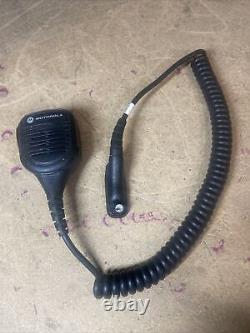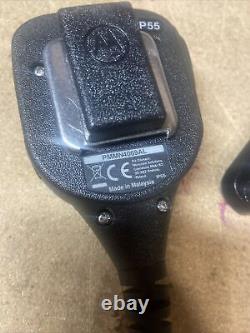 Motorola XPR6350 UHF AAH55QDC9LA1AN Two Way Radio w/ Charger Base Battery. When I connect power the unit turns on and the green LED indicator flashes. Once it flashes it makes a beeping noise. When I press the button to talk it makes a different beeping noise. We don't know what it was exposed to before it got to us.
If possible we have performed a simple power test and described what happens when powered on. For the items that are dirty we try to clean them the best we can but try not mess anything up at the same time.
This showed up at our facility in the exact condition you are seeing it in. It could be firmware locked, water damaged, etc on top of any physical damage. It has not been touched by us and the exact specifications/configuration is unknown. You only get what you see in the pictures no power cord, cables, accessories or adapter is included.