New Motorola Talkabout Two-Way Radio 3 Pack Free shipping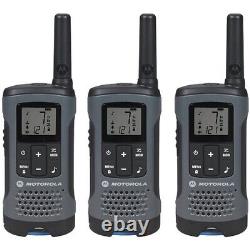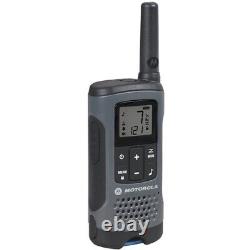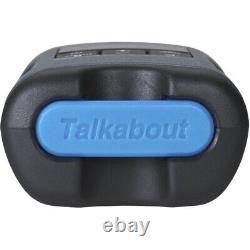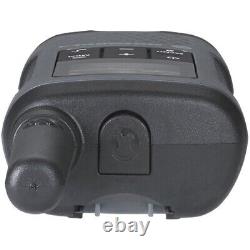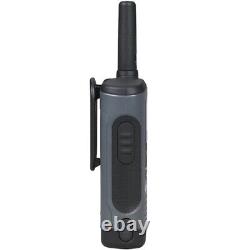 Keep in touch at the mall, the ski hill, or just about anywhere without the need for cell service with this three-pack of. Talkabout T200 FRS/GMRS Two-Way Radios. This radio uses FRS/GMRS channels, and has a range of up to one mile in urban or outdoor settings, five miles in open spaces, and up to 20 miles in mountain-to-valley communications. Keypad and call tones indicate when a transmission is being made. The included NiMH battery packs provide up to 12 hours of power, or use three AAs for up to 29 hours.
When the power level drops, a flashing alert lets you know reserves are low so you can recharge or insert new AA batteries. The included cable allows for recharging using a standard wall outlet.
A keypad lock prevents personalized settings from being inadvertently changed by requiring a passcode to make alterations; and the time-out feature automatically turns the lock on after a period of inactivity. A belt clip for each radio is included. Backlit keypad for use in periods of low light. Keypad lock prevents your personalized settings from being inadvertently changed.
Timeout feature locks keypad after a period of inactivity. Dual Power Capable: Rechargeable NiMH battery pack or three AA batteries. Up to 29 hours of power with three AA batteries, or 12 hours with the included NiMH battery. Battery Save/Power Save feature helps prolong life of the batteries.