Vertex Standard (Motorola) VX-231 Two-Way Radio / Analog / 450MHz 512MHz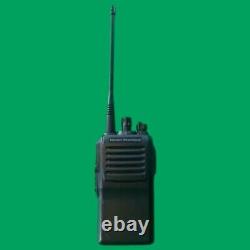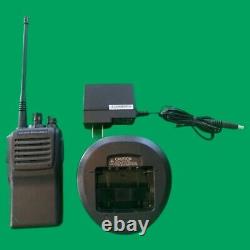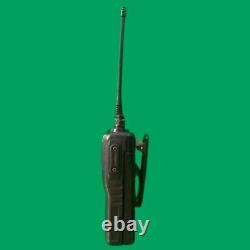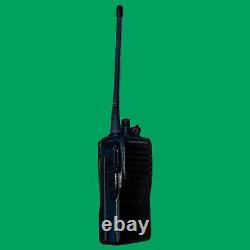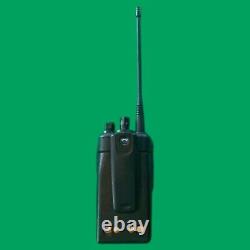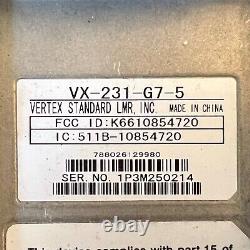 The essential radio for general communications. An easy to carry radio that won't get in the way, the VX-231 is compact and lightweight without sacrificing the performance. The VX-231 was designed to use powerful Li-Ion battery technology providing up to 19 hours of operation.
Activate/deactivate the battery saver function for additional battery life management. As with all Vertex Standard portable radios, the VX-231 includes both Emergency and Lone Worker alert functions to help monitor user safety. More scanning options, while many radios provide one or two scanning options, the VX-231 radio has four scanning options for greater convenience and flexibility in the way you need your radios to perform. Options include: Priority, Dual Watch, Follow Me and Talk Around scan.
(1) Vertex Standard - VX-231 UHF Transceiver. (1) UNI Single Bay Rapid Charger. (1) Accessory Port Dust Cover.
450 MHz - 512 MHz Frequency Range. 16 Channels / 1 Group.
1W and 5W transmit modes. Not all models have optional features noted below. Encode and Decode CTCSS / DCS Encode and Decode.
Important Information - Please Read. This listing is for multiple items of the same model and specifications.
The device you receive will be the same model and will be in comparable condition to the listing photos/description. The design/style of the charger may vary from the charger shown in the listing depending on availability. Some radio cases may have subtle etching and/or.
Due to recent part harvesting scams, anti-tamper measures have been taken to secure our products against part harvesting. If your radio or accessory has a blue seal over a screw or a hologram sticker over a seam or joint, do not remove it until after your 30-day. Removing the blue screw seal or hologram sticker before your.